This VA Guide shares top tools to use for working remotely.
We're all working remotely, and it can be an adjustment.
Whether working from home is a new environment or one you're accustomed to, our Virtual Assistant Guide provides tips and resources that can help you succeed, showcase your value, and work efficiently.
-----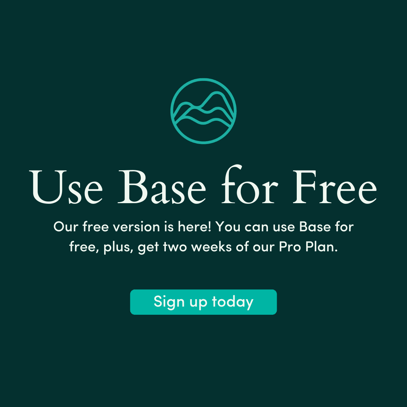 Learn more about Base and BELAY
Subscribe to BELAY's new podcast, The One Next Step!

About Base: The first ever software built specifically for executive assistants
Base supports the core responsibilities of an EA while accommodating the unique work style of executives. Within Base, assistants are handed the tools of elite EAs: clear and relevant updates through digests customized to your exec, the simplest way to get your revolving list of questions answered, comprehensive preference and critical information storage, and streamlined reporting that removes the hours spent creating reports down to minutes.

About BELAY: Virtual Assistants | Virtual Bookkeepers | Website Specialists
We are a motley crew of impossibly talented, endlessly passionate, and uncomfortably generous eclectic souls, all united by one common denominator: We live to serve. We don't mean that in a lip service, shake-hands-and-kiss-babies kind of way; we mean that we all share a servant's heart. And that's precisely how we all scored this seriously sweet gig despite the odds.

BELAY was founded on this simple idea: there aren't just two options for work. We believe there's another way – what we call The Third Option. This option allows you to work from home (so you have far more opportunities to get work you love) while choosing how much you work. Whether you're a Virtual Assistant, Bookkeeper, or Web Specialist, we have clients right now who need the expertise and insight you bring to the table. And because you're remote, you can bring your knowledge from the kitchen table.
By submitting the form, you'll receive the How to Be a Virtual Assistant guide, plus be included in Base's administrative community and BELAY newsletters, filled with more expert advice, tools, and resources.